FAQ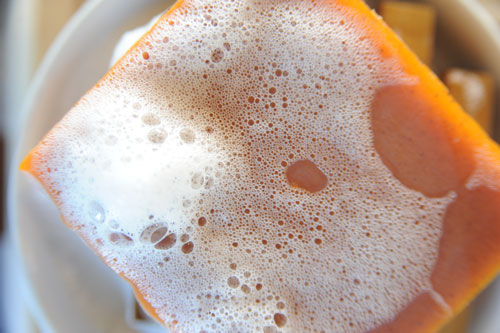 Where are you located? 
Our handmade products are made in Van Etten, New York located at the base of the Finger Lakes region.  You can find our products at many area wineries and gift shops.  Contact us for the nearest location to your area.   
Do you have a retail store?
Yes.  Our Finger Lakes Soap Co. shop is located at 15 State Route 224, Van Etten, NY.  Enjoy shopping our full line of products, as well as small batch offerings, and other local goods (think farm fresh eggs and maple syrup) in person.  Contact us for times at 607-589-9901 as they do vary seasonally.
What ingredients do you use in your soaps?
Our soaps are made with a variety of vegetable oils including coconut oil, olive oil, and grapeseed oil.  We formulate our bars to aid in cleansing all skin types while producing a good lather and a bar with long-lasting properties. We use both pure essential oils from plants and fragrances to create our scented line of soaps.
Will you make a special soap for me?
Yes.  We often say that if you're not in a hurry suggestions do show up eventually.  If you would like to purchase a special request loaf of soap (10-11 bars) we will work with you to create it. You dream it, we'll make it!
Do you offer wholesale/fundraiser pricing? 
Yes. For wholesale/fundraiser information on reselling Finger Lakes Soap Co. products please visit our wholesale page (link here).